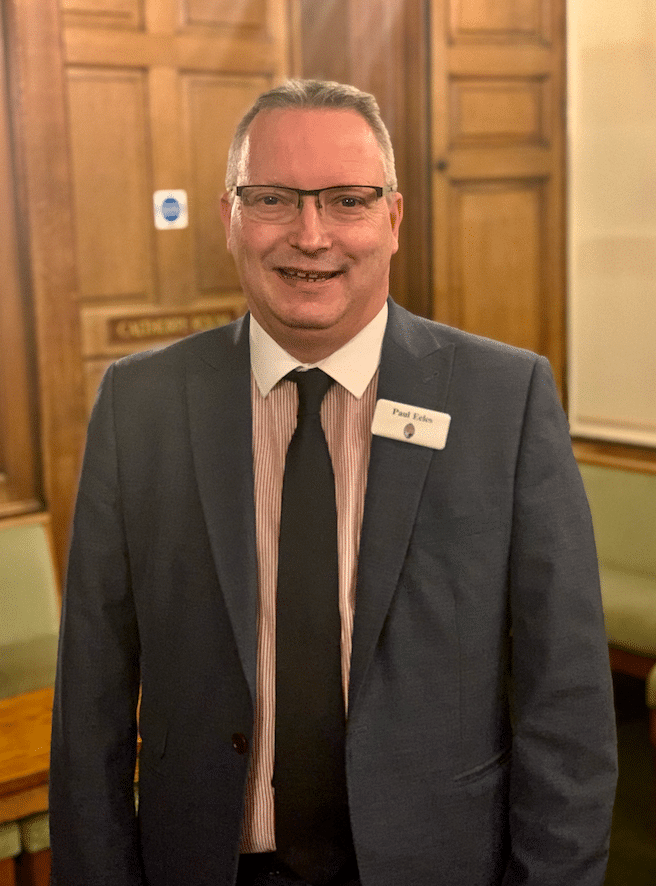 Paul Eeles
President
Paul has been a member of BEDS since September 2017. He became President in October 2020. He joined the society on the recommendation of his wife who said she thought he'd be good at debating. Paul has a Degree in Busienss Managment from The Birmingham College of Food and UCE a Post Graduate Diploma in Training Management from Wolverhampton University and a Masters in Personnel and Development from the University of Plymouth. He is the Chief Executive of Group of Further Education Charities. He has worked on Policy in Further Education and Apprenticeships for over twenty years and is currently the chair of the trade body for the UK's Awarding and Exam Boards He is married with two grown up son's.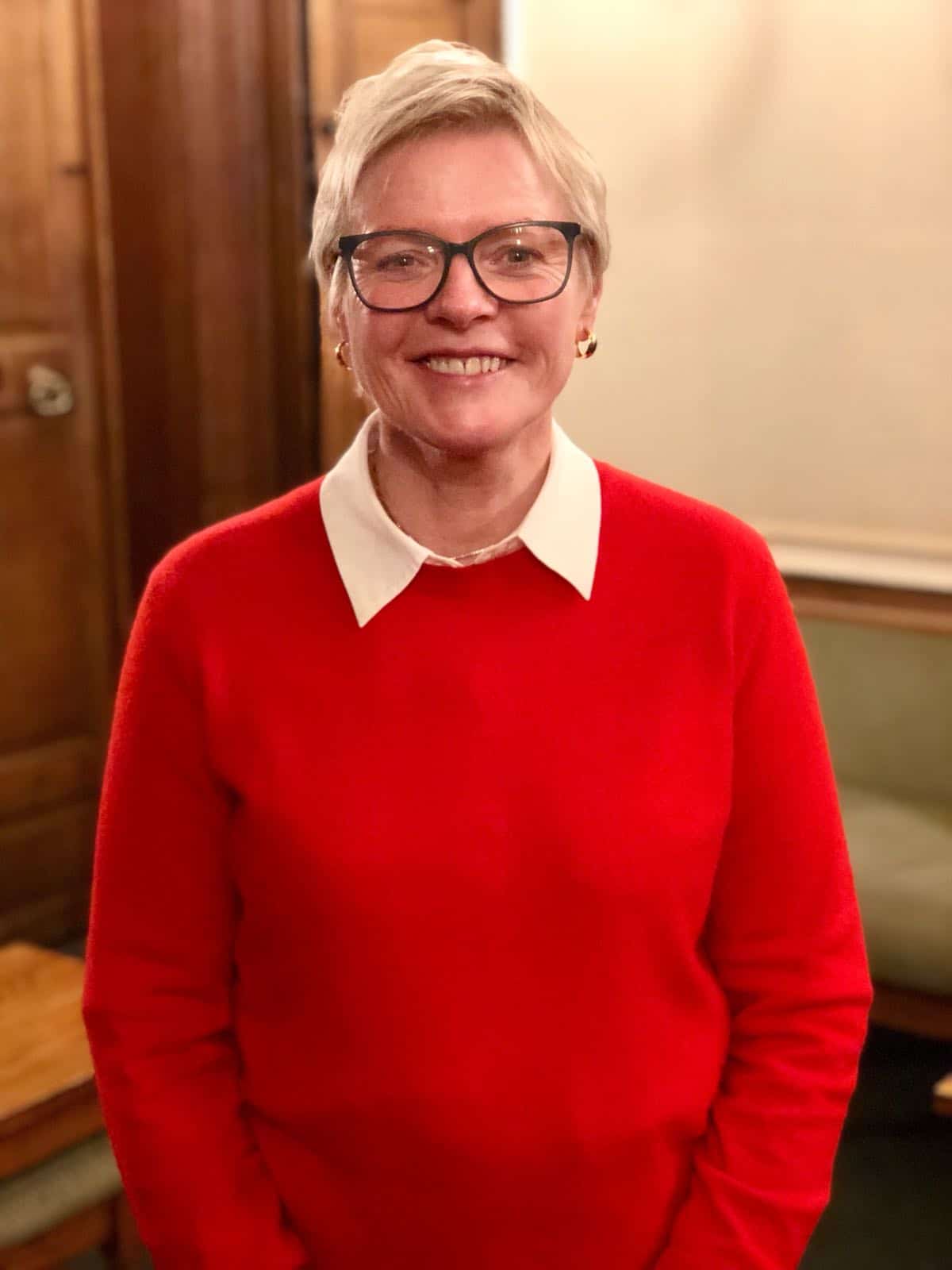 Libby Robotham
Vice President & Chief Whip
Libby was born and raised in Bournville and apart from un bref séjour en France – a year in Lyons during her degree, now lives in Bournville! Libby joined the Debating Society after having her whistle whet for participating in the structured argument of a subject during the annual debate with the local Rotary Club; she has joined the Society's committee as Chief Whip. Libby's life has been enriched by her diverse and varied employment career to date, including working as a taxi driver, before securing employment at the University of Birmingham's Business School early this century. Libby is always delighted by the entertainment value of structured, formal aspects of debating and eagerly anticipates the monthly motion!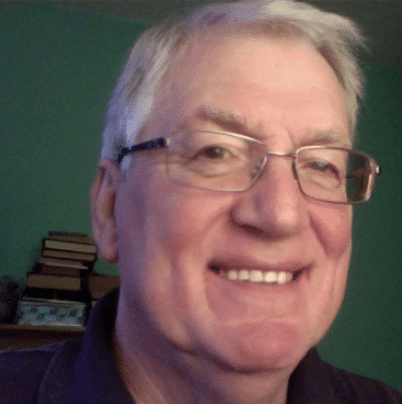 Jim Fergus
Treasurer
Jim Fergus FCMA, joined Birmingham and Edgbaston Debates Society in 1992, he became President in 2005/06/19 and has been Treasurer since 2008. Jim was born in Edinburgh in June 1948 and Married Gail in May 1970. He has a Son and Daughter as well as a Grandson born in December 2016. He has been a businessman, accountant, financial director, chief executive and chairman in several industries but is now retired.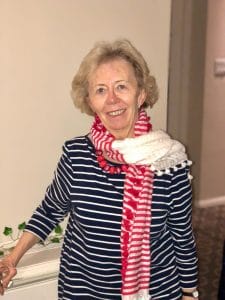 Elspeth Insch
Secretary
Elspeth joined the society just a year ago after returning to Birmingham from a few years of post-retirement living in the country in Cumbria. She is currently joint Secretary of the society and loves the banter and humour of the meetings as well as the cut and thrust of the debate. She was Head of King Edward VI Handsworth School for twenty-three years, this time was spent on the Council of Aston University and Vice President of the Royal Geographical Society. Elspeth was also awarded an OBE for Services to Education and became a Deputy to the Lord Lieutenant of the West Midlands.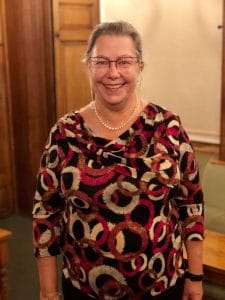 Karan Gilmore
Dinner Secretary
Karan has recently retired from a long career in Health and Social Care and is married with 4 children; her husband and 2 of her children are also members of the Society. She joined BEDS in 2002, shortly after it was opened up to women members and is proud to have been elected its first female President in 2010. Since then she has been the Dinner Secretary; a job she enjoys because it keeps her in touch with members who are no longer able to attend. Karan loves debating and feels that one of the unique elements of the Society is meeting people from a wide range of backgrounds and therefore hearing a wide range of views on any topic.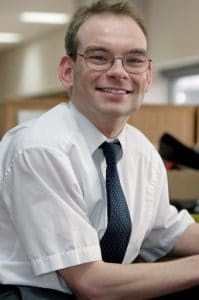 Jeremy Sharpe
Debate Secretary
Jeremy Sharpe is a communications professional with a background in public sector media relations and administration. He is a longstanding member of the Chartered Institute of Public Relations and has a degree and a professional qualification in that field. Freelancing since 2017, Jeremy has written and contributed to communications strategies for a range of organisations, typically focussing on health, wellbeing, and education. He has also penned articles on British politics. "The workplace is challenging at the best of times and debating (at the Society), never fails to stretch my brain. To have the opportunity to keep learning and earning therefore, is invaluable", said Jeremy.
Tim Venner
Committee Member
Born and raised in Solihull, Tim was educated at Hallfield School and Denstone College. Tim work for Charles Stanley Group PLC as the Head of Business Development, when he is not travelling he can be found in his office on Calthorpe Road, Edgbaston. A governor of Hallfield School and an active fund raiser for the Heart of England Community Foundation, he also enjoy the arts, food and wine and golf. Tim enjoys debating because it allows him the opportunity to challenge his mind, learn new skills, and meet likeminded people in a convivial environment. Tim particularly enjoys how fellow members and visitors never cease to amaze him in their enthusiasm to challenge the motion and put well considered and challenging arguments to the subject. As a past president of the society that was established in 1846 Tim feels he has a duty of care and responsibility to lead and develop the society for the coming year.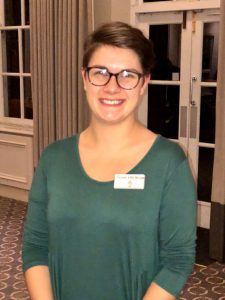 Eleanor Ellis Bryant
Committee Member
Eleanor has been a member of the society since 2017 and joined the committee in 2018. As an educational professional teacher of Religious Studies she has a natural affiliation for the controversial and enjoys the crossover between her classroom and the Society. Her passion lies in addressing educational disadvantage and she serves her current project, the University of Birmingham School, as teacher, subject leader and governor.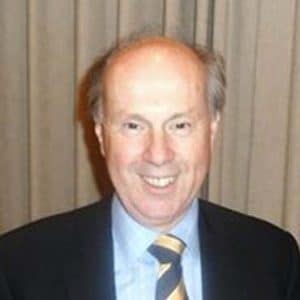 David Clarke
Committee Member
David was admitted a member of the Society in 2008 having previously debated in a traditional setting in the previous century whilst at school. His day job is running a well established and a well respected public relations and communications consultancy, set up in 1986, advising clients in professional services, business support, education, regeneration inward investment and specialist consumer markets. David is also a Deputy Lieutenant for the West Midlands and a Fellow of the Chartered Institute of Public Relations. He was once judged Midlands Communications Professional of the Year – although to hear him at the Society's debates you'd never guess.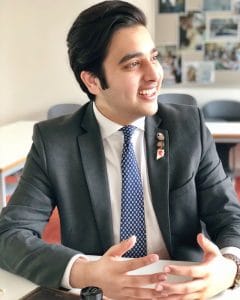 Ali Fazel
Committee Member
Ali is a PPE student at the University of Birmingham and works in politics. He has been a member since early 2017. Being a member of the BEDS is a source of great pride for Ali, he particularly enjoys the formal structure and has seen this as an opportunity to broaden his horizons. He has taken responsibility for the society's website and takes great joy in meeting and introducing all the guests who come through it, to the society.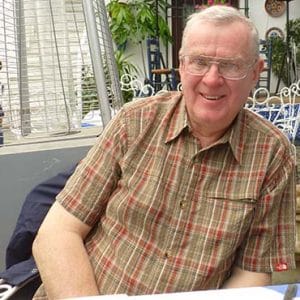 Chris Baker
Committee Member
Born in the middle of the last century in Staffordshire, Chris has been a member of BEDS since 1994 during which, he spent 6 years as Debates Secretary and a further 2 years as the BEDS President. Now retired, he has 35 years in Motor industry sales & marketing management working in both the UK and Canada.